My old Konvertor working fine till yesterday when
I was updating to Konvertor FM 4.09 Build 3 and when I open it shows following error.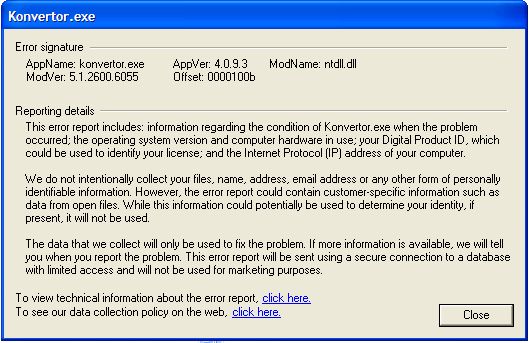 Whats going wrong!!!
Hello
What is your Windows version ? Vista ? 7 ? 8 ?
At the moment I installed it on my laptop (Winxp) because I am travelling so I didn't check it on Win 7
This version is not supposed to work on XP
can you give the last version for WinXP?
Thanks....

does new add-ons/plugins still work with the version 4.08?
---
Permissions in this forum:
You
cannot
reply to topics in this forum